Interfraternity Council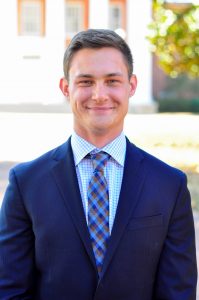 Welcome to the Interfraternity Council (IFC) at the University of Mississippi! My Name is Cole Barnhill and I have the pleasure of serving as the Interfraternity Council President at the University of Mississippi. The Interfraternity Council is composed of 9 fraternity men charged to represent the 15 IFC fraternities on our campus. Our council exists to promote the core values of our fraternities: academic excellence, respect and dignity for all, civic engagement, personal and professional development, and health and wellness, as we seek to foster and create selfless, diverse leaders among our men. Our goal this year is to provide our chapters with the tools to allow them to succeed in molding their members into becoming the best version of themselves.
I have been blessed with an amazing experience so far in the Greek system. It has provided me with friendships and brotherhood that will transcend my time at the University. However, I am not naïve enough to ignore the perceptions some have of our community. Our community is not perfect, and we have our fair share of challenges to overcome. However, it is nearly impossible to deny the potential that we as students within these organizations could reach and the expectations that we could exceed if we were to operate at a level that aligns with the type of men that we have sworn to be. That is what makes this system and this job worthwhile. Our potential is limitless, and we can unify with the Greeks across campus to move forward as a Fraternity and Sorority community. Let's be who we say we are and strive to achieve our highest goals. Let's understand each other and hold one another accountable. Let's be mindful and loving and let's have fun doing it. I am optimistic about the future of our community and the opportunities facing us. I look forward to a time of growth and change for our community. Please feel free to contact me at ifcpresident@olemiss.edu if you need anything at all.
You can also contact our office at 662-915-7609 or email ifc@olemiss.edu for more information.
Cole Barnhill, Interfraternity Council President