IFC Formal Recruitment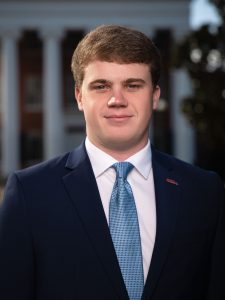 "Thank you for showing interest in joining our Fraternal Community at the University of Mississippi through our Formal Recruitment process. IFC Formal Recruitment is the primary way Potential New Members, or PNMs, join our community each year. Coordinated by the Interfraternity Council's Recruitment Team and the Office of Fraternity and Sorority Life, this week-long Formal Recruitment process is structured around a series of events called recruitment rounds. Each recruitment round is geared to allow Potential New Members to interact with our IFC chapters in a formal setting. After visiting each chapter, PNMs and IFC chapters will participate in a mutual selection process to narrow down their options. By the last recruitment round, PNMs will have the opportunity to receive a membership invitation from up to three of our IFC chapters with membership invitation acceptances on the last day of recruitment. Throughout this process, each PNM will have a recruitment counselor, or Rho Alpha, that will guide, mentor, and lead them through the Formal Recruitment process. We are excited to begin the Formal Recruitment process this fall, and we look forward to meeting each and every one of you soon."
-Stewart McCullough, Vice President of Recruitment  
Formal Recruitment Registration
2021 Formal Recruitment Dates: August 28th – September 4th
*Formal Recruitment Registration will open on May 1st, 2021 at 8am cst.*
To complete the registration process for Formal Recruitment, you will need your Ole Miss WebID and password, emergency contact information, a resume, picture, payment, and any legacy information (if applicable) for the registration form. Recommendation letters are not required.  
Deadline: Students have to be registered and have paid the registration fee before August 24th, 2021 at 11:59 p.m. CST. 
Please note that registration takes 15-20 minutes to complete. You must complete the registration process, including payment, before the deadline, as the registration form times out exactly at 11:59 p.m. CST.  
For more information on 2021 Formal Recruitment, please visit our 2021 IFC Recruitment Guide.  
2021 IFC Formal Recruitment To-Do List:
Follow @UnivMissIFC on Twitter, Facebook & Instagram

 
Review the 2021

PNM Code of Conduct (Expectations)

and be sure you meet the GPA requirement – 2.8

 
Register

for IFC Formal Recruitment (Registration opens May 1st!)

 
Update transcripts with the University of Mississippi Registrar & Admissions. 

 
Check out the

2021 IFC Recruitment Guide

 
Stop by the Interfraternity Council table at your orientation session.

 
Attend our IFC Recruitment Webinar on August 18th at 6pm CST

 to hear from our IFC Leadership. This Recruitment Webinar will be streamed on the Interfraternity Council Facebook page.

 
Attend and complete all Educational Programming required by Fraternity and Sorority Life

 
More information on how to prepare for Formal Recruitment will be sent to registrants via their Ole Miss email address. Additionally, Formal Recruitment registrants will receive an email to their "@go.olemiss.edu" address detailing how they can complete these educational programs.